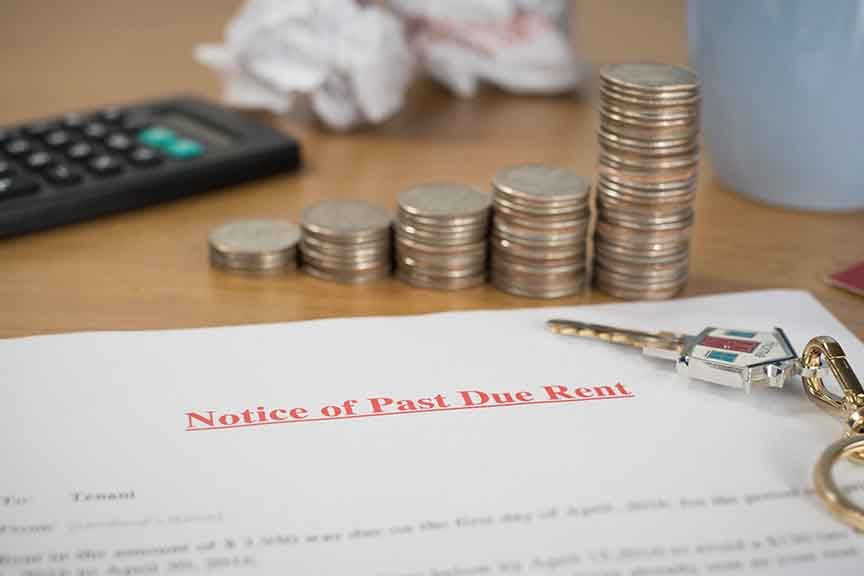 If you manage multiple properties, you're well aware that collecting on-time rent has always been a struggle. Whether the reason for late rent payments is getting lost in the mail, poor communication with tenants, the renter just doesn't have the funds available for rent at the due date, or they simply forgot it, the bottom line is it affects your cash flow.
This problem has only become more significant since the onset of COVID-19. Because of unemployment rates being so high, your tenants' financial situation may be strained, resulting in a late payment. According to the Bureau of Labor Statistics, 47 of the 50 states experienced their highest unemployment rates ever this year, and the national unemployment rate remains at 8.4%. The unfortunate result from this data is that more people will have trouble meeting their monthly financial obligations, including rent. But how do you ensure that those who can pay their rent on time do?
One of the best ways to ensure on-time rent is to have more reliable tenants. This process begins at the time of application. Running routine credit or background checks can be an easy way to screen potential tenants for their ability to pay as well as their potential for tenant damage. Although it will increase your cost of onboarding new tenants, this cost is often recouped in application fees.
Many property managers and investors have switched over to digital payment channels. These can include software applications designed for property managers or P2P payment processors like PayPal, Venmo, or Zelle. This trend was occurring before the pandemic because of high levels of fraud associated with traditional payment methods like checks or money orders. The lockdowns across the country have only accelerated this trend as physical rent drop offs from tenants have become less practical.
Even by making access easier for rent payments, nothing can replace direct communication with your tenants. If you take time with phone calls, emails, or even in-person visits (with a mask, of course!), your tenants will have no excuse for forgetting to pay rent. Ensuring that you have a strong relationship with renters can ensure that they know when rent is due, and you know in advance if there will be a late payment.
Read our article: Protecting Homes Under Renovation and Vacant Dwellings
One final way to try to encourage on-time rent payments is with an economic incentive. If you're not already, you can add a late fee if you haven't received a payment within a reasonable time of the due date. This simple tactic is used by many landlords in the past but has proven to be an effective one. However, during the uncertain times with high levels of unemployment that may only exacerbate the situation. Check with local organizations to see if there are programs you can refer your tenants to like this Emergency Rental Assistance Fund in the event they need help making their rent payments.
Regardless of how you accomplish it, minimizing late rent payments is an essential practice of any property management firm. By ensuring on-time payments you can stabilize your cash flow to make sure you can cover any expenses that may arise from tenant damage.
Learn more about Multi-property Insurance and Tenant Damage Protection.