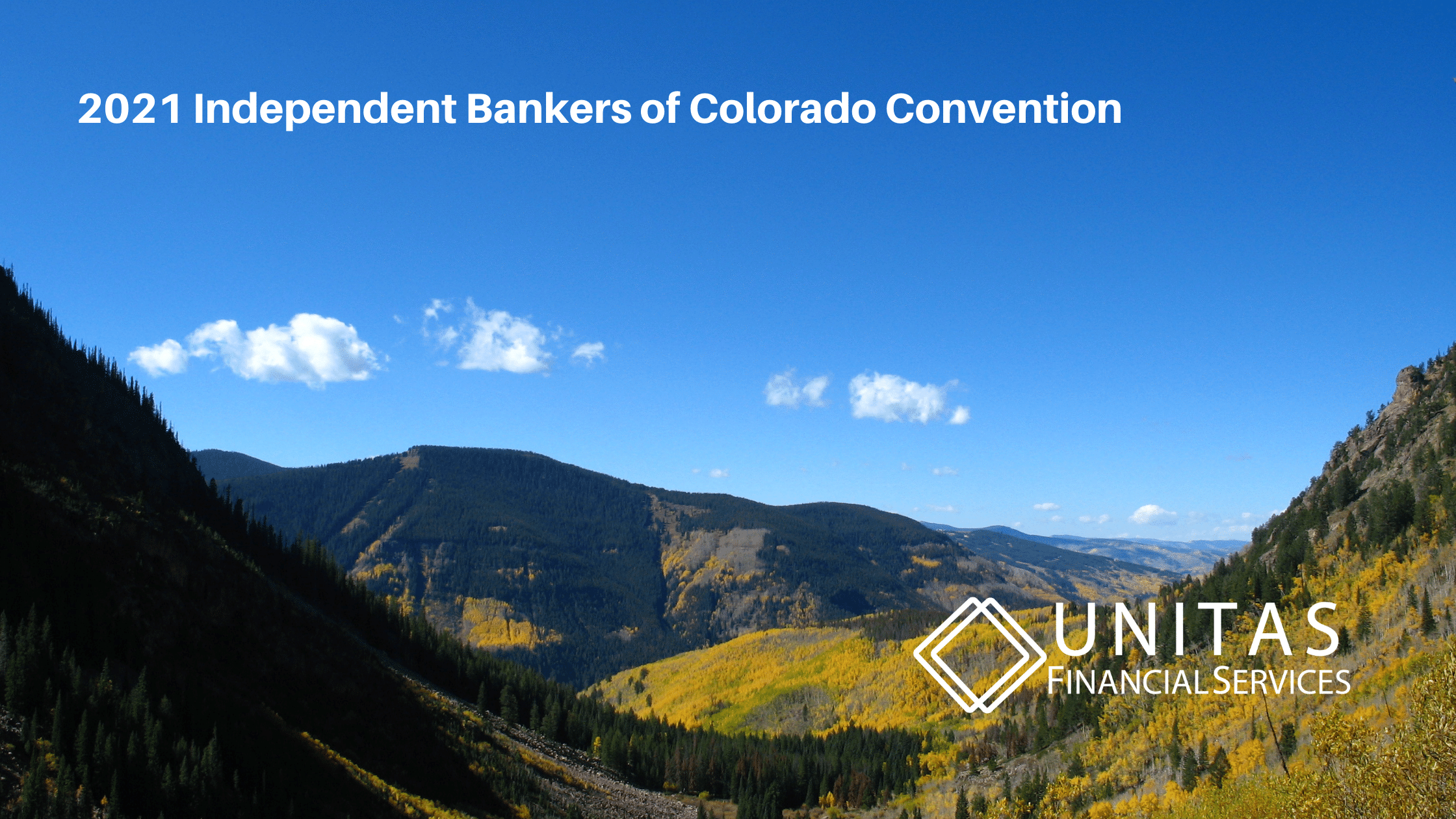 Our own Jim Perry will be attending the Independent Bankers of Colorado 48th Annual Convention September 15-17, 2021 at the Vail Marriott Mountain Resort, Vail. This year's convention theme is Community Banks - "We are a community of community bankers!" At Unitas, we know that community banks are a driving force in their community's success. That's why we develop innovative, fully customizable portfolio protection programs and other financial products for lenders and investors, enabling them to remain strong, efficient, and protected as they continue to grow and enrich their communities. Jim Perry, VP of Business Development, will be on hand to answer questions about Collateral Protection Insurance including our newest product, Blanket 360, which provides coverage for auto, mortgage, and equipment portfolios. Click here to schedule a meeting with Jim Perry.

Jim Perry
VP, Regional Business Development
Jim joined Unitas Financial Services in November of 2018 as a VP of Regional Business Development. He will primarily be consulting with lenders in California and Colorado. Jim is a graduate of the United States Military Academy at West Point with a major in Economics. After graduating from West Point, Jim spent time at Fort Stewart, Georgia as an Infantry Officer. After his time in the Army, Jim sold commercial real estate and worked as a mortgage banker. Jim currently resides in Arvada, CO with his wife and enjoys traveling, hunting, backpacking, and cheering on the Army football team in his free time. Jim would like to invite you to schedule a free assessment of your coverage. No sales pressure, just free advice.
Click here to schedule a meeting with Jim Perry.
6 Reasons Blanket Equipment Insurance is the best option for your collateralized loan portfolios.
Prevents negative contact with borrowers

Blanket 24/7 protection for uninsured losses

Improves efficiency for your staff

Coverage includes collision, rollover, fire, and theft

High coverage limits

Coverage satisfies auditor and examiner requests
About Unitas Financial Services
Our Values
We value honesty and integrity, vast product knowledge, and maintaining long-term collaborative partnerships with our clients.
We respond quickly; we do what we say we will do, we exceed expectations, we are always learning, we value our relationships with each other and our customers, and demonstrate that daily to our colleagues and customers.
Visit us at Unitas360.com.