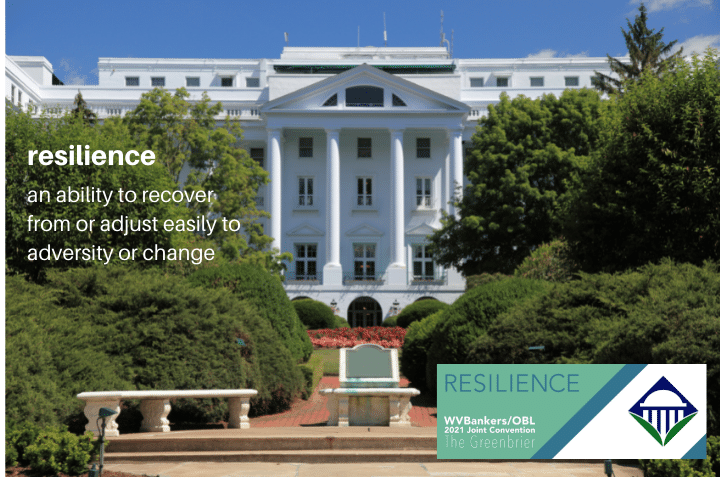 Unitas Financial Services is thrilled to be participating in the 2021 WV Bankers/OBL Joint Convention at The Greenbrier, Sunday, July 25th through Wednesday, July 28th. The theme of this year's event is Resilience. Resilience is the quality that allows some people and businesses to be knocked down by the adversities of life and come back at least as strong or better than before. Without question, COVID-19 has created adversity that most have never experienced. How your organization responds to these challenges will be the ultimate measure of your RESILIENCE. Banks are looking for ways to increase the elasticity of their resilience and their customers'.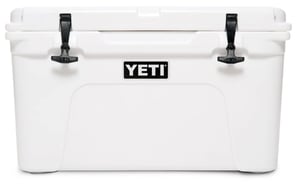 Our own Matt Moore, VP of Regional Business Development, and Tod Hastings, VP of National Sales will be on hand to answer questions on how the choice you make for your collateralized portfolio protection can help your bank and its borrowers stay resilient. Be sure to stop by our exhibit and register to win a YETI Tundra Cooler and grab a delicious Cheryl's Cookie!
Matt Moore
VP, Regional Business Development
A Graduate from the University of Louisville with a B.A. in Political Science and Public Policy, Matt has a knack for understanding the effects of an ever-changing regulatory environment on Financial Institutions and advising clients on the best practices for ensuring their lending portfolios are matched with the proper insurance coverage. Prior to joining Unitas Financial Services, Matt was the VP and Director of Business Development at Lenders Service Corporation. Matt was previously employed by Discover Financial Services and Sullivan University. Matt was raised in Oldham County, KY, where he currently resides with his wife and two sons. Matt is a devoted follower of Jesus. Outside of work, he enjoys playing the drums and mentoring young men in the High School Ministry at Northeast Christian Church.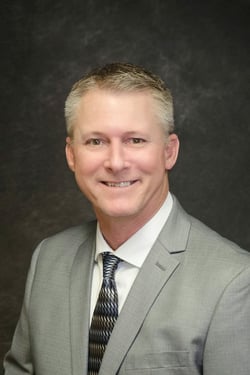 SVP, National Sales
Tod began his Unitas Financial Services career in 2009 as an agent. He currently oversees national sales efforts while also servicing customers in Ohio, Indiana, and Florida. After graduating with a B.S. in Business from Miami University in 1989, Tod has spent the past 31 years in the lending and financial services industries in various leadership and sales roles. His experience includes management positions with Wells Fargo Financial, Option One Mortgage, John Deere Credit, and Chase Home Lending. Tod makes his home in Florida, with his wife and two sons nearby. Tod enjoys playing golf in his spare time and rooting for The Ohio State Buckeyes.
7 Reasons Blanket Insurance is the best option for portfolio protection.
Prevents negative contact with borrowers

Blanket doesn't increase payoffs on already burdened customers and reduces charge-offs.

Blanket provides 24/7 protection for uninsured losses

Improves efficiency for your staff

Coverage includes collision, rollover, fire, and theft

for vehicles and equipment.

High coverage limits

Coverage satisfies auditor and examiner requests
Learn more about Blanket Insurance
Why Unitas Financial Services?
Our Mission
At Unitas, we know that community banks, credit unions, and investors are a driving force in their community's success. That's why we develop innovative, fully customizable portfolio protection programs and other financial products for lenders and investors, enabling them to remain strong, efficient, and protected as they continue to grow and enrich their communities.
Our Values
We value honesty and integrity, vast product knowledge, and maintaining long-term collaborative partnerships with our clients.
How we move our mission forward every day:
We respond quickly; we do what we say we will do, we exceed expectations, we are always learning, we value our relationships with each other and our customers, and demonstrate that daily to our colleagues and customers.
What you Get From Us
Comprehensive portfolio protection programs customized for your exact needs

Insurance and financial products that help community banks, credit unions, and investors become more efficient, increase revenue, manage risk, and improve their customer experience.

Comprehensive training
Dedicated claims manager that will advocate for your claim from start to finish
The most responsive customer service in the industry
Dedicated Customer Success professionals
Key people with extensive lending experience and education
A community-minded partner