VSI - Vendor Single Interest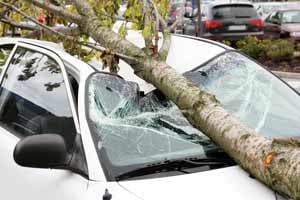 VSI protection covers a lender's consumer portfolio from uninsured losses to repossessed or unrecoverable collateral. All new and existing loans are automatically covered at policy inception. The blanket nature of the policy eliminates the need to track and force-place insurance after loan closing, and skip tracing services help locate missing collateral.
Prevents negative contact with borrowers regarding insurance lapses

Eliminates the time and expense to track borrower insurance

Reduces charge-offs

Avoids uninsured losses due to unknown insurance lapse or cancellation

Broad coverages customized to each lender's titled/UCC'd portfolios
View our blog post, "How Lenders Reduce Workloads, Save Money, and Improve Examinations" to read more about Blanket Vendor Single Interest can impact your bottom line.
STANDARD COVERAGE
Physical Damage & Theft Protection provides blanket all-risk coverage on eligible uninsured collateral during and after repossession. Partial and total losses from physical damage and theft are covered up to policy limits. Police reports are not required if unattainable.
Skip and Confiscation Protection covers losses caused by the inability to locate a borrower or obtain collateral seized by a public official. Skip coverage includes professional skip tracing efforts with high success rates to help minimize claims. Repossession services are also available as part of the skip tracing efforts after a borrower and/or collateral has been located.
Modified Actual Cash Value (GAP) pays the difference between the actual cash value (ACV) of a vehicle and the principal loan balance in the event of a total loss up to a limit of $5,000. The actual cash value is based on an average of the NADA clean retail and NADA clean trade-in values.
ADDITIONAL ENDORSEMENTS AVAILABLE
Mechanical Breakdown Expense

Broad Form Skip
Coverages offering reimbursement include:
Mechanics Liens

Repossession Storage Expenses

Additional repossession and return expenses

Primary insurance deductible up to maximum limits
Download our Case Study with Kemba Credit Union to see how Blanket Vendor Single Interest protection impacted their members, staff, and practices.
---