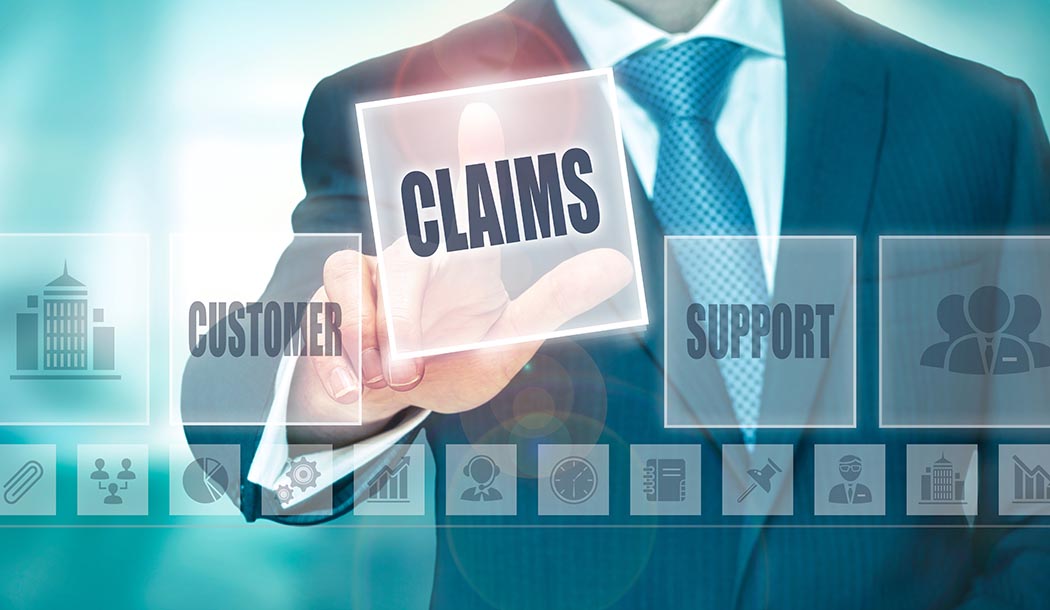 This is an extremely important question to ask. Since you pay premiums to protect your risks, you should be able to count on the protection in the form of fair and timely claim payments when you have a valid claim. What good is the relationship and protection if it doesn't really protect you and pay when you need it? For products like Blanket Mortgage, Blanket VSI (single interest insurance), Collateral Protection (CPI), Blanket Equipment, Mortgage Impairment, Lender-placed Hazard and Flood, Gap Waiver and many more, a significant amount of money could be at stake.
Many insurance providers tout that their claims department is the best you can find, but that is seldom the case. More often than not, they are driven by the wrong motives. They attempt to reduce claim payments and look for loopholes in policies to avoid settling on the maximum benefit. Keep in mind that lower claim payments equate to more money for the insurance companies. How can you make sure your provider has your best interests in mind?
Communicate. Start with the employees within your institution that are regularly filing claims. Those key employees can tell you how quickly and easily the process is really working. They may have developed a working relationship with someone in the department at the insurance company, but that working relationship may not be paying off. It is possible they've accepted slow turnaround times and standard procedures that are not benefiting your institution and resulting in too many denials and underpayments. You may also discover that they are not happy with the way claims are being handled. To gain more insight, ask your claims administrators the following questions:
How many claims are filed on a quarterly or annual basis, and how many of those have been denied or underpaid?

How long does it take from filing to payment? Ask for examples.

Do you have a strong understanding of the coverages in the policies? Does anyone from the insurance company review the coverages with you on a regular basis? (How do they know what to file if they don't fully understand all of the coverages?)
Expect an involved agent. Is the agent that sold the coverage to your institution involved in the process or is the communication primarily handled by the insurance company? The best claim service usually comes directly from the agency that sold you your policies. A few simple questions to ask your claim administrators to gauge the level of involvement from your agency:
Do you feel your current provider works to find ways to get a claim paid or find ways to deny them?

Is your claim paid quickly and fairly or is it challenging to get your settlement with a process that is too long?

Does the agency that sold the product get involved in the process to support you? Or are you left dealing with a general 800 number?
Look for a sense of urgency. A good partner will follow standards to closely monitor a claim from the date it is filed, to when it's acknowledged, to when an adjuster is assigned. When you submit a claim, does the clock begin when a claim is determined and end when a payment is made? Each product has an expected time frame of sequential steps and if those time frames are not met, you should have an advocate to make phone calls or send emails on your behalf to move things along. Clear and consistent communication keeps all stakeholders on the same page. Your staff should know expected time frames and understand when the next step in the process will occur.
Choose a company that has a philosophy and a goal to satisfactorily handle each claim experience in their DNA. Some companies find a way to get a claim paid on a gray area within a policy. Interpreting policy wording can be intimidating, so a company that tries to lean in your favor in those situations can be valuable. The difference in claim handling between one company and another can make a very significant impact to the the losses on your portfolio. Frequently communicate with key staff that file to get a pulse on the service you are receiving. Expect the agency you bought from to be involved in the process. Look for an agency with a sense of urgency on getting each claim resolved to your satisfaction and with your best interest in mind.