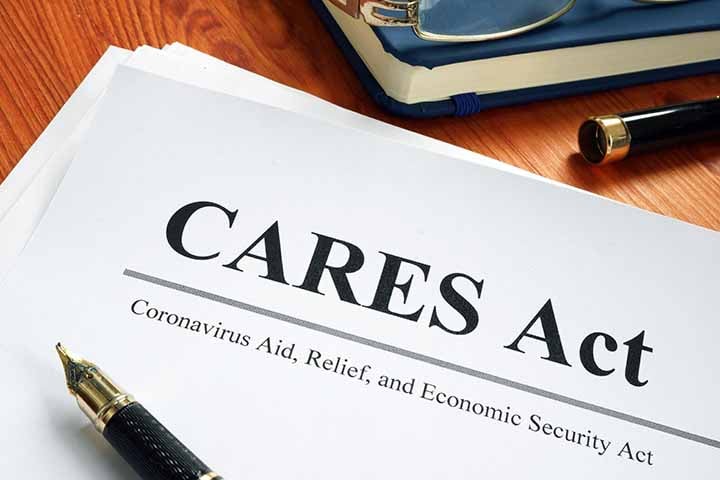 As the foreclosure moratorium initiated by the CARES Act during the pandemic comes to an end, tens of thousands of distressed home buyers are starting to come out of forbearance agreements which suspended monthly mortgage payments for a year or more for many borrowers. It's important to note that forbearance agreements do not waive payments, but they must be paid back with interest according to the terms provided by the lender. This will inevitably lead to a significant increase in foreclosed and bank-owned properties in the next year and beyond. Does your financial institution have the proper REO insurance policy in place to weather the storm?
According to its Q3 2021 U.S. Foreclosure Market Report, RealtyTrac, the largest online marketplace for foreclosure properties, there were a total of 45,517 properties with foreclosure filings, including default notices, scheduled auctions, or bank repossessions in the third quarter. This represented an increase of 34% from the previous quarter and a rise of 68 percent from the same quarter last year. While the numbers are still historically low, other market factors such as rising inflation and a declining workforce point to problems ahead regarding increased mortgage delinquencies and ultimately bank-owned, or REO, properties.
It's therefore important that your institution has a good understanding of the coverage and procedures in place once you've taken ownership of a property and if any changes are needed.
Most lenders utilize either a force-placed or blanket insurance policy to insure their security interest in residential and commercial properties when the borrower fails to provide their own policy. Once a property is owned by the FI, whether through auction or deed-in-lieu of foreclosure, coverage is needed for potential liability losses in addition to hazard perils.
While most REO insurance policies are similar to coverage afforded under force-placed or blanket policies, there could be differences you need to be aware of.
Deductibles
Don't assume you have the same deductibles for REO properties that are in place for your borrower-paid policies. Deductibles offered by insurance companies are typically higher for vacant exposures due to the increased risk of loss. Perils such as Vandalism and Malicious Mischief often have higher deductibles compared to other types of loss.
Timing of Coverage
Depending on the type of policy a lender uses to mitigate uninsured borrower risk, there can be different time frames as to when an REO policy needs to be in place. For example, some impairment and blanket policies offer hazard coverage for 30-90 days after deed transfer. This provision is designed to give the lender ample time to have the proper coverage in place, but will not provide liability insurance. There has also been some confusion as to when a lender needs to have an REO policy in place. Is it when foreclosure proceedings begin or when actual ownership is transferred to the FI? As you know this period of time can be anywhere from 6 months to a year or even longer. If you are taking "custodial care" of a vacant property, you might consider purchasing REO coverage and a liability policy during the foreclosure process and before actual ownership as a comprehensive approach.
Coinsurance Requirements
Many REO policies include a claims settlement provision that requires you to insure at least 80% of the insurable value of the property to receive full payment of a claim less any applicable deductible. Since the lender is paying for the premium for a bank-owned property, many will choose to insure the balance owed even if the property has significantly more value. If there is a coinsurance requirement in the policy, just be aware that it could substantially lower the claim payment should a loss occur.
As we head into 2022, the foreclosure and bank-owned property inventory will be on the rise. A careful review of your existing REO policy should be on your radar to ensure there are no surprises at placement or claim time. If you need assistance while reviewing your current coverage or need a policy, please don't hesitate to contact a Unitas Financial Services agent. We specialize in offering all types of portfolio protection insurance policies, from loan origination through asset disposition.