Jim Perry
VP, Regional Business Development
Jim joined Unitas Financial Services in November of 2018 as a VP of Regional Business Development. He will primarily be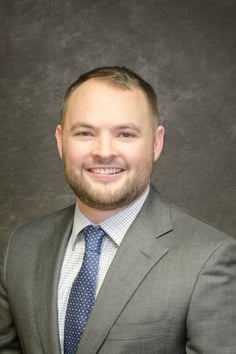 consulting with lenders in California and Colorado. Jim is a graduate of the United States Military Academy at West Point with a major in Economics. After graduating from West Point, Jim spent time at Fort Stewart, Georgia as an Infantry Officer. After his time in the Army, Jim sold commercial real estate and worked as a mortgage banker at a number of companies. Jim currently resides in Hilliard, Ohio with his wife Brittany and enjoys traveling, hunting, backpacking, and cheering on the Army football team in his free time.
Click here to schedule a meeting with Jim Perry.
About Unitas Financial Services, Inc.| Headquartered in Johnstown, OH
Founded in 1995 by William Jones in Central Ohio, Unitas Financial Services is an innovator and specialist in lender portfolio protection and administrative relief. Unitas Financial Services offers a comprehensive selection of products to protect and complement mortgage, consumer, and commercial portfolios across the United States.
See our latest press release: Unitas Financial Services Launches Blanket 360 Insurance Product Line to Transform the Way Lenders Protect their Portfolios