Real Estate Loan Settlement Services
The product suite is designed to streamline the lending process including Flood Determinations, Traditional and Alternative Valuation products, MLRs, and Title Services, even employment verification.
Using the latest technology and local resources, the data is clear, concise and consistent to provide fast and accurate information. Lenders have access via a convenient electronic delivery system and fast turnaround time.
This bundled solution is designed to save time and increase profitability, whether it's adding products that fit your portfolio or customizing the online system to maximize your efficiency. The lending process is streamlined by providing centralized 'Best in Class' customer service, order management and billing.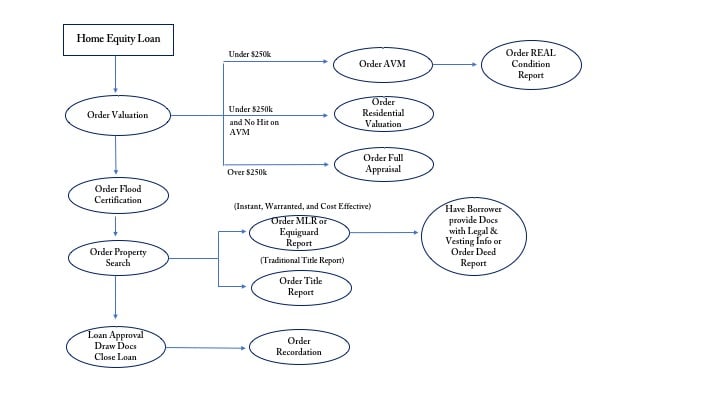 Employment Verification Highlights:
Traditional Verification services:

Verification of Employment with Salary
Verification of Employment via work number
Verification of Income via a 4506T sent to the IRS for w2s

Latest Verification Technology

Fully automated and instant report
Sends the borrower a link to authenticate any bank account they would like to verify and the automated takes over from there
Allows the borrower to stay and home to complete and they do not need to find old files and scan them. Often times missing pages, etc.
Includes Verification of Income, Employment and Deposits