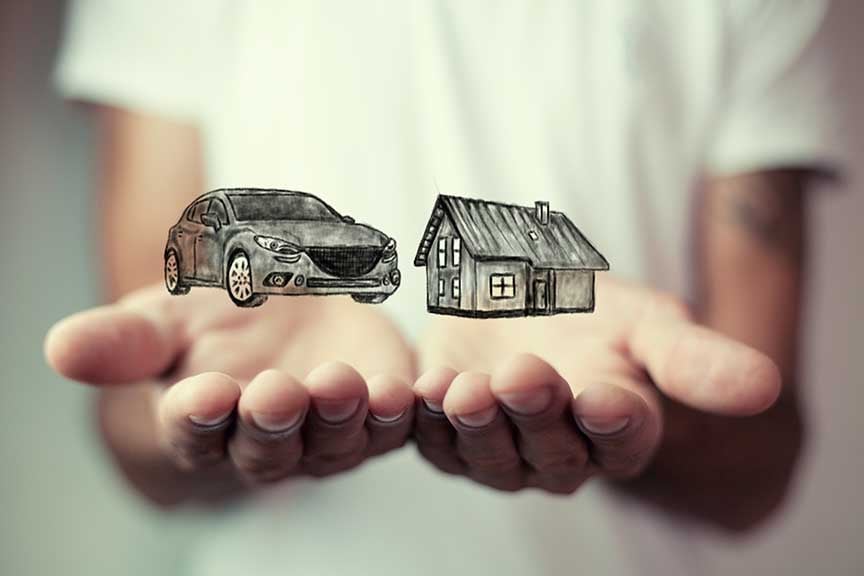 The COVID-19 pandemic has had a devastating effect on economies globally. Almost daily, there's news of businesses closing down and employees being laid off or facing salary cuts.
Unfortunately, battered economies mean that prices increase, consumers have less to spend, and, in real terms, are worse off than they were before the pandemic. In the end, this means that consumers have to make smaller budgets work.
Undoubtedly, this trickles down to the lending industry. In fact, 2020 was a year of uncertainty for banks, credit unions, and other financial institutions. It's been a roller coaster year of lockdowns, limited business opportunities, and decreased revenue for many businesses.
The fact is, the changes the industry's seeing now will impact it for years to come, whether it's through new loan originations, qualification criteria, or delinquencies. Read on for some of the lending trends that could shape the industry in the future.
Qualified Borrowers
Qualified borrowers will be increasingly hard to come by. As a result of the pandemic, many businesses have closed their doors, either permanently or temporarily, with many consumers ending up unemployed or receiving reduced incomes.
So, although there may be high demand for credit, these factors will lead to fewer qualified borrowers. Job verification thus becomes increasingly important as providers carefully balance the need to do business with the risk of delinquency. Many lenders are turning to blanket portfolio protection to manage risk more efficiently as force-placed insurance isn't in the best interest of an already cash-strapped borrower.
Refinancing Activity
Refinancing is expected to drop by 46% in 2021. The main driver for this is that those consumers who were looking to refinance have already done so. Those that haven't, don't have much regard for prevailing interest rates.
Also, as rates increase on the back of an economic recovery, refinancing will be further curtailed.
Mortgage Loans
2021 is expected to be a strong year for the mortgage market, driven by low rates, an increase in homebuilding, significant demand from millennials, and households looking for larger homes to accommodate those that must work from home.
With these factors driving borrower demand, it's expected that mortgage originations for 2021 will total $2.49 trillion. This number is lower than the expected $3.81 trillion of 2020, but it is still the second-highest total in the past 15 years.
Purchase originations are expected to grow by 8.5% to a total of $1.54 trillion, which is higher than the previous all-time high in 2005. With this kind of growth in mortgage originations, many lenders are leveraging technology to streamline their mortgage origination process. At the same time, many consumers are looking to tap their home equity for renovation projects since they are spending more time at home. Home Equity lenders are finding new ways to transfer their risk on these types of loans like Protequity. Growth, especially during these uncertain times, brings a higher need for efficiencies and risk management to the back office. Blanket Mortgage Insurance provides both.
Credit Cards and Consumer Loans
The number of credit card originations showed a 10-year low in the second quarter of 2020, but it showed a resurgence during the second half of the year. It's expected that GDP and unemployment will improve and this will drive a 64% year-on-year increase in originations during the first half of 2021. The economic uncertainty will, however, curb consumer spending which will lead to balances decreasing.
Consumer loans will continue to trend upwards, especially due to pent up consumer demand for large expenditures. Here, second-quarter originations are expected to climb to 4.2 million, which is well above the 2.6 million during the same time in 2020 but still below the 4.8 million in the second quarter of 2019. Despite this steady growth, delinquencies are expected to be higher than in previous years.
Auto Loans
New auto sales fell by double-digit numbers during the first half of 2020. This decrease in auto sales is expected to stabilize during the first half of 2021 which will lead to improvements in the auto financing market.
Car loan origination activity in the first and second quarters is expected to generate 6.8 million and 7.4 million new accounts respectively, with a greater proportion of loans shifting to lower-risk consumers.
This shift is brought about as a result of changing consumer demand and adjustment to auto lender strategies as a result of the pandemic. Managing risk as efficiently as possible will become even more important for lenders in the consumer auto space. VSI Insurance helps community lenders that originate auto loans to transfer the risk associated with an auto loan portfolio in the improve efficiencies.
Fintech Lenders
Fintech lenders will grow to be a bigger force in the market. Because many consumers and businesses are increasingly using online channels, these lenders are able to offer competitive packages and take over a share of the market.
As technology evolves and these providers continue to innovate, this trend will continue for some time to come. In turn, banks and credit unions must innovate in their own way to stay competitive like managing risk more efficiently and introducing products that resonate with Millennials and Gen X.
Final Thoughts
It seems as if 2021 will be a better year for the lending industry, but it's still not out of the woods as the uncertainty brought about by the pandemic remains. Yet, it's cause for some optimism that most industries foresee some growth for the year to come. At Unitas, we know that community banks, credit unions, and investors are a driving force in their community's success, that why we develop innovative, fully customizable portfolio protection programs and other financial products for lenders and investors, enabling them to remain strong, efficient, and protected as they continue to grow and enrich their communities. Click the book cover below to learn more about the world's simplest portfolio protection for lenders.