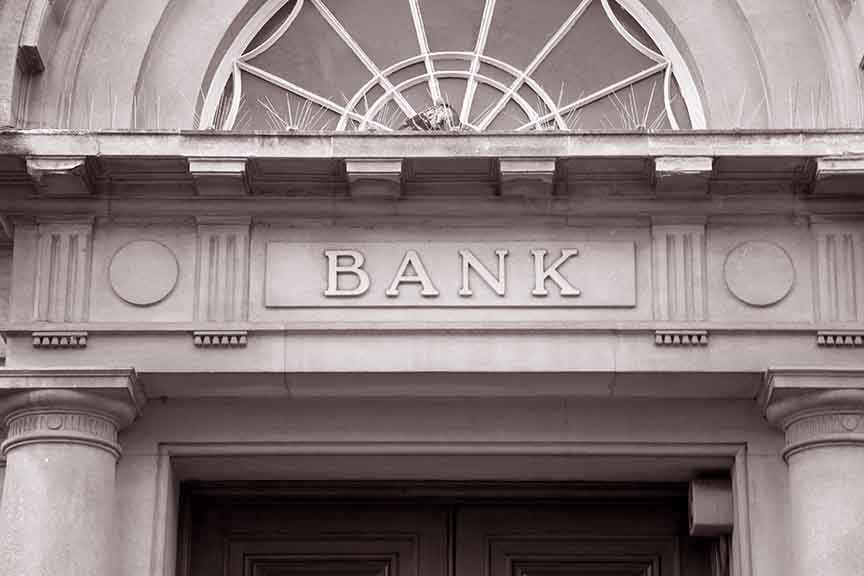 In a year full of challenges, one of the most powerful themes to emerge has been one of gratitude. During a time of uncertainty and change, the kindness and support of others has been a guiding light that has moved us forward in this new reality. Community lenders are no exception. Let's look at how the circumstances that came about in 2020 have affected community banking centers that are the heart of our country.
COVID-19 Drives Tech, Operational Changes
The COVID-19 outbreak has changed the landscape of pretty much everything. The economic impact, in particular, has been devastating, and there's a plethora of studies and researches estimating the ongoing damage. But one point of concern is that community banks and credit unions are facing some of the biggest challenges.
According to CBSI (Community Bank Sentiment Index), the business profitability and conditions are going to be significantly harder and worse in the future. It is due to the fact that an unprecedented number of organizations can't continue their economic activities.
Community banking centers are taking necessary measures by offering a range of programs to help small businesses, and 79 percent of community lenders have already increased lending to farms and many small businesses. Moreover, in order to keep the operations more efficient and faster, lenders are also bringing operational changes.
Operational Changes
Other than increased lending, community bankers are taking additional measures to counter coronavirus effects. Here are some of the most impactful stats regarding community banks:
Seven out of ten banks have already allowed their employees to work from home if their job description allows.
Forty-seven percent of the community banks have increased the number of their unpaid and paid family and sick leaves.
Some of the community banks have also announced layoffs, but such banks only make up five percent of the total banks.
Three percent of the banks have actually hired more staff.
Approximately all the community banks (nearly 98 percent) have restricted the lobby access to their employees.
23 percent of the total banks have closed at least one or more of their branches.
Around one-third of the community banks have completely eliminated or reduced the late payment fines on fees and loans on all of the deposit accounts.
Many community lenders have implemented Blanket Insurance to improve efficiency and utilize a more customer friendly portfolio protection product.
Tech Implementations
Health officials and other experts are encouraging remote work, and community banks are enhancing work from home facilities. It has enhanced and driven greater tech implementation, and most banks are working via technology to serve their clients. Their relationship managers and branch colleagues are always available to assist customers through video or phone calls. Many of the community banks are offering such services even after their working hours.
The online availability of the community banks' representatives has increased loan closings from 6 percent to a whopping 20 percent. Additionally, the next 12 months' offering of share planning has also jumped from 21 percent to 29 percent. Despite these facts, the number of online applications is still shy of targets. That's because only 40 percent of the community banks are offering online facilities. However, an additional 29 percent of the banks are still planning to do the same in the coming year. Here are some of the stats regarding community banks on tech implementation:
87 percent of the community banks are providing their clients with remote deposit capture facility and rose eight points.
95 percent of the community banks are offering mobile banking technology to their customers.
81 percent of the banks are offering electronic bill payment functionality.
39 percent of the banks are offering personal financial management.
28 percent of the community banks are offering prepaid cards, and eight percent are offering payroll cards.
69 percent of the community banks are offering cash management among advisory and transactional services.
22 percent of the banks are offering remittances.
13 percent of the community banks have announced that they are planning to add PFM (Personal Finance Management) tools in the coming year.
36 percent of the banks are offering wealth management.
Coronavirus will eventually end, and the economy will surely recover. We are all thankful for our local community banks and all they do for small businesses, farms, and consumers to fight against the devastation of COVID-19 and other disasters.
If you are a community bank or credit union struggling to keep up with demands during these trying times, our Blanket Insurance programs increase efficiency and eliminate negative customer interactions while keeping your collateralized loan portfolio completely protected. It's known as the world's simplest portfolio protection.
Read our blog post: Custom Approach to Mortgage Portfolio Insurance Solutions Makes the Difference in this Economic Climate
https://bankingjournal.aba.com/2020/10/for-community-banks-covid-19-brings-existential-concerns-to-fore/
https://www.aba.com/about-us/press-room/industry-response-coronavirus
https://www.csbs.org/newsroom/covid-19-and-value-community-banks