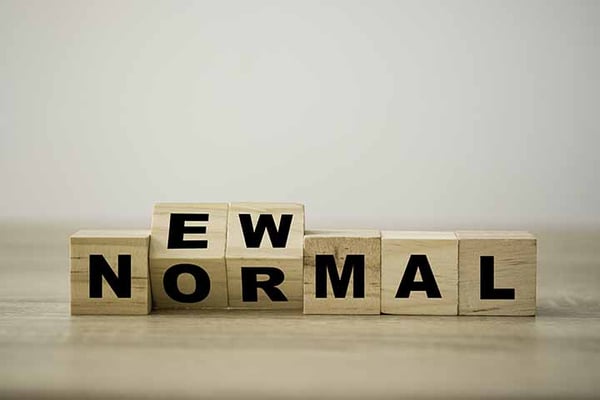 When 2020 started, we were not aware that phrases like "new normal" and "unprecedented" would become the vernacular of business professionals across America. After a short while, it got to the point where those phrases would be muttered with a semblance of sarcasm at the start of each virtual meeting or phone call. Towards the end of the year, I could feel a sense of hope that 2021 would be a new year, where things would end up going back to the "old normal" in some capacity.
After a truly unique year, I got to wondering if the "old normal" would ever come back like we hoped it would, or if the "new normal" was our path forward in the financial industry. I believe that we will see parts of our "old normal" come back, but there have been some changes to lending institutions in 2020 that have set the path forward for community lenders leading to a more friendly, efficient, and profitable business.
Over the past few years working with banks and credit unions, I have noticed that one central theme has plagued many lending institutions; resistance to change. If there was one thing that 2020 taught us, it was that community lenders actually could change rapidly when pushed to do so. 2020 forced banks and credit unions to re-evaluate their internal processes, inefficiencies were revealed when lenders were called on to provide emergency support for their community. In the past, community banks and credit unions have set themselves apart from large banks by providing a personal touch and maintaining a high level of community involvement. While PPP loans provided the opportunity for increased involvement, the value of face-to-face contact with customers was pulled out from under community-based financial institutions. It was quite refreshing to see the speed and fervor in which lenders evaluated their internal operations to support the people and businesses they served. Investment into technology that would help maintain a level of user experience that their customers had come to know and love was a large part of this. COVID created an environment where digital banking grew, and the lenders who invested in it improved customer experience and are set up for a better path forward.
During 2020, I spoke with dozens of contacts I have in banks and credit unions across the country. Every single one of them who was currently using blanket insurance coverages told me that they were happy to have those coverages in place. When pressed further, they would tell me that they appreciated blanket coverages due to three main factors: operational efficiency, improved borrower interactions, and peace of mind. Instead of focusing on the difficult task of tracking insurance, these lenders could lean on their loan operations staff to provide a higher level of support when PPP loans were in full force. Additionally, at a time where positive customer contact mattered the most, lenders with blanket insurance policies were not forced to follow up on insurance cancellations throughout the year (most of which turn into some kind of negative interaction). Lastly, when pulling staff to help service customers, these lenders could have peace of mind knowing that their portfolios were covered.
In my personal opinion, the lessons learned in such an unprecedented year have shown us that the "old normal" had some serious flaws. When the rubber met the road, investments in advancing efficiencies and focusing on positive customer interaction are what set community lenders apart. There are many ways in which I am excited to get back to the way things were before 2020, but moving forward, I believe 2020 taught us a valuable lesson: innovating internal systems and processes should be considered regularly to help prepare for the unknowns that lie ahead when it could be more challenging to assess and implement changes. As we begin 2021, take some time to look at the goals for this year. If continuing to improve customer relations, increasing efficiency, and creating a smoother lending process are among those goals, blanket portfolio protection insurance should be part of what normalcy looks like in 2021 and beyond.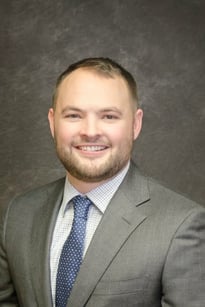 VP, Regional Business Development
Jim joined Unitas Financial Services in November of 2018 as a Vice President of Regional Business Development. Jim is a graduate of the United States Military Academy at West Point with a major in Economics. After graduating from West Point, Jim spent time at Fort Stewart, Georgia as an Infantry Officer. After his time in the Army, Jim sold commercial real estate and worked as a mortgage banker. Jim currently resides in Hilliard, Ohio with his wife and enjoys traveling, hunting, backpacking, and cheering on the Army football team in his free time.