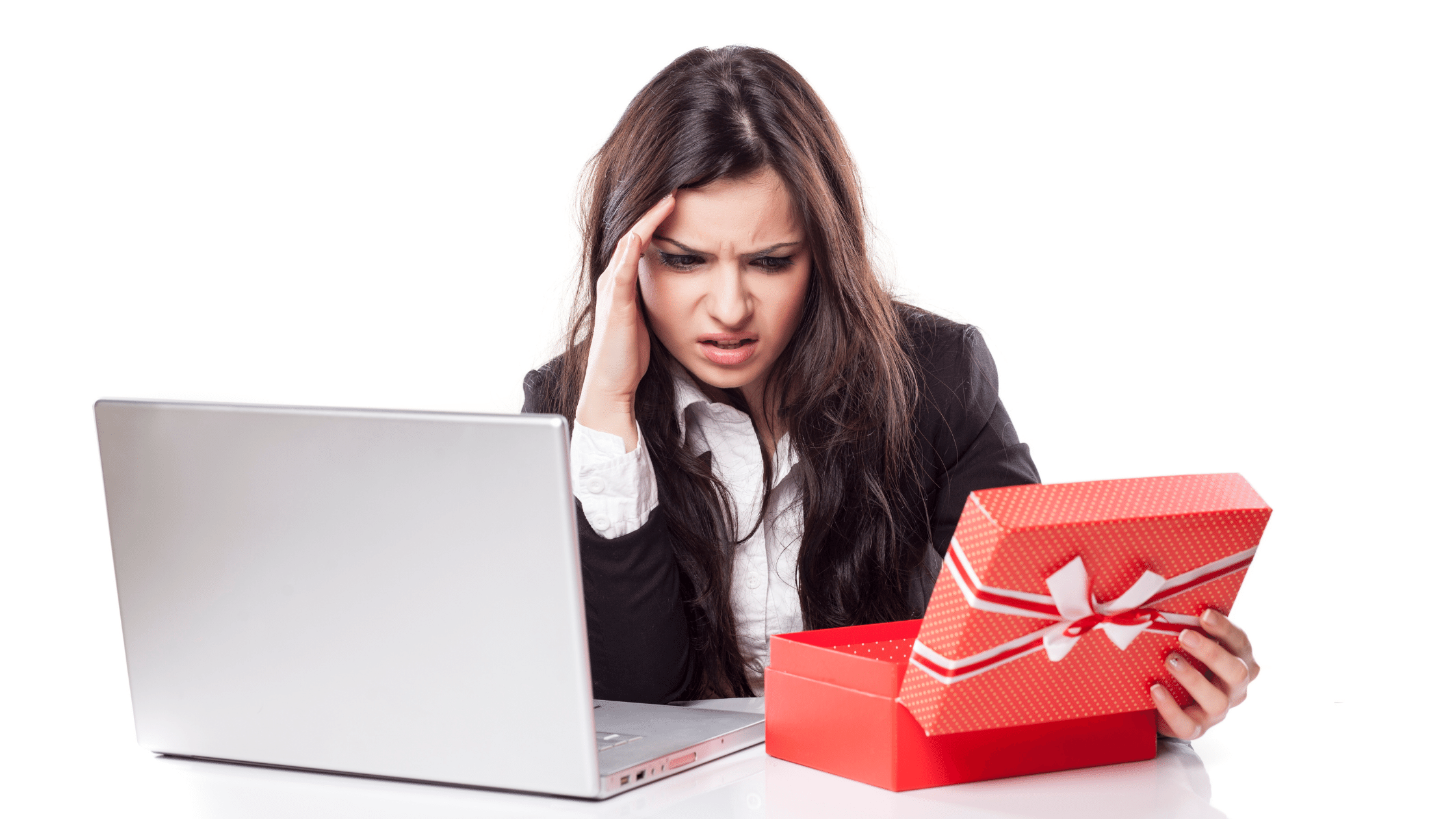 The end of each year is most special to us as we take time to reflect upon the many blessings for which we can give thanks. Our credit union and bank clients are some of these—especially because of their like-minded attitudes of gratitude for their own members and customers.
It's one thing to tell your members you are thankful for them with appreciation days, but it is something far greater when the value of 'member first' is applied uncompromisingly to the evaluation of EVERY program and practice within your credit union. At this time of year, we give good gifts to those we care about. What are you communicating to your members when they receive insurance warning letters and an expensive, force-placed CPI policy?
See: Is cpi fair to your members?
It's not ugly until you look at it
To be fair, those CU's who have yet to eliminate tracking and force placing still possess an unmistakable tone of appreciation for their members. We remain confused that so many can really care about those they serve yet maintain a program that causes irritation to so many and "Undue Hardship" to the most underserved members—Strong words, but they aren't ours; this is a direct quote from the CFPB's supervisory review of force-placed auto insurance programs. It seems there is a disconnect between the reality of this program's effects on members and the perception that CU decision makers have.
When discussing alternatives to CPI with Credit Union leadership, we have heard retorts about how a CPI program "benefits the member." One such leader even expressed the belief that they were showing great care for members by providing them with an insurance policy. He had been blind to the ugly truth that one of his colleagues at the table gently revealed, "This insurance they thrust upon their members, most of whom could not afford their primary policy due to the lapse, nearly doubles the monthly payment and exists to make sure the loan collateral retains sufficient value to satisfy the unpaid loan balance if the member defaults. The cost is exorbitant and precipitates delinquency, and the coverage is poor - no liability, and it is below state-required minimums. No CU should ever encourage a member to rely on this product to protect their vehicle." This revelation was difficult for him to stomach once he realized how incongruent this practice was with the core values at their credit union.
See: Are borrower claims really a member benefit?
A 'gift' your CPI vendor would like you to keep wrapped
This CU leader did not put these blinders on all by himself. Although responsible for the relationship with the force-placed insurance vendor, his organizational silo kept his focus away from the ugly friction that the CPI program was causing with members. A smooth line like "member benefit" was one of many that a CPI vendor had used to bolster the blind spot—that unconscious bias that narrows vision and influences behavior. The busyness of most CU leaders perpetuates blindness to the crushing weight that the force-placed program places on members. Few take time to evaluate the true cost of the program. Some even think that CPI is helping their members when in reality, it is a 'gift' that comes with a hefty bill attached.
Once we can help remove the blinders, the myriad of ailments that the program has plagued the credit union with quickly comes into view:
FTE cost of teams required to send letters, put premiums on, back premiums off, adjust loan balance and answer calls from members who are mad about an insurance warning letter or force-placed premium.
% Increase in Allowance for loan and lease loss reserve to cover unpaid CPI premiums.
% Of loan customers who receive warning letters in error annually
Decrease in NPS score attributed to CPI/force-placed insurance warning letters
There are few program concepts more incongruent than CPI with the core values that make credit unions special.
If you've made it this far without wondering if you have been similarly blind to the effects of your CPI program, it's not too late for you to see what you've been missing. The many community lenders we have helped switch from tracking to blanket would be happy to tell you: better is possible, and it's easily accessible.
The credit unions we work with have given their members a truly great gift by adopting the friendliest and most frictionless collateral loss mitigation program on the planet: Blanket 360.