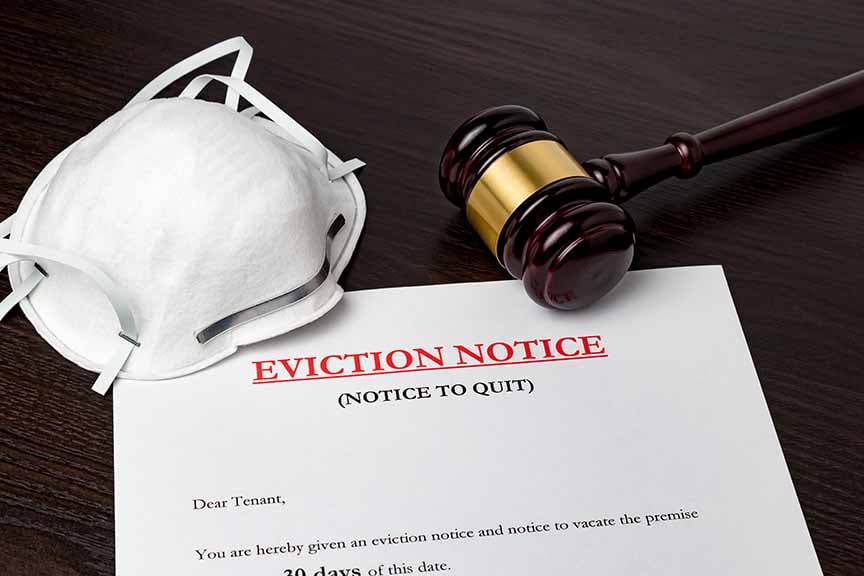 The Mortgage Bankers Association estimated 2.7 million homeowners are currently in some form of forbearance, and for almost four months now, lender forbearance portfolio volume has hovered between 5% and 6% — since the MBA survey began in May. Managing all those forbearances has put a tremendous amount of work on mortgage servicers as some companies have had to hire hundreds of employees to carry out more customer support, putting a heavy emphasis on avoiding foreclosure.
Let's dig into what brought this on. During the COVID-19 pandemic, governments have taken many measures to protect people. These measures extend beyond just physical health and safety to financial interests, mental wellbeing, and so on.
One such measure is protecting homeowners. A moratorium is a period of time in which the borrower of a loan is not obligated to make any payments, such as on a mortgage.
Government Measures
The Federal Housing Finance Agency, or FHFA, made an announcement on the 9th of February 2021 that the Fannie Mae and Freddie Mac Enterprises are increasing the moratoriums on real estate owned (REO) evictions and single-family foreclosures until March 31st, 2021, rather than the current moratoriums which would expire on the 28th of February, 2021.
Borrowers who have Fannie Mae and Freddie Mac backed mortgages may also be eligible for additional forbearance extensions of up to three months. Forbearance refers to a mortgage servicer/lender allowing the borrower to reduce or even suspend mortgage payments for a certain amount of time while the borrower can accumulate more finances.
FHFA forbearance plans had a 12-month expiration date at first, but now borrowers are allowed up to 15 months. The agency states that eligibility for the extension only covers borrowers who are on a COVID-19 forbearance plan as of the 28th of February 2021, but there are also other unspecified limits.
Loans backed by HUD/FHA, VA, or USDA have June 30th, 2021 as the deadline for requesting an initial forbearance. For those backed by Fannie Mae or Freddie Mac, there is no current deadline.
This announcement came alongside the U.S. Department of Housing and Urban Development's own extension of foreclosure and eviction moratoriums (for borrowers that had FHA-insured single-family mortgages that were covered under the Coronavirus Aid, Relief and Economic Security, CARES, act) to the 31st of March, 2021.
These are among the other policies that the federal government has rolled out, and they mean that homeowners who have federally backed mortgages (around 70% of the market) can stay in their homes as the pandemic continues on.
Loss Mitigation
For borrowers, this is all good news. Loss mitigation, in the mortgage-servicing industry, is a process where loan servicers work with their borrowers to avoid foreclosure. Some options include forbearance agreements, loan modifications, and repayment plans. There are also other options that allow a borrower to give up a property without a foreclosure. While loss mitigation is beneficial to borrowers, it can also save lenders a lot of trouble.
The biggest piece of advice that the CDC has issued is to stay at home, and loss mitigation measures help to ensure that people can in fact keep their homes.
With schools, workplaces, and businesses closed, the home is the only place left to be. A large number of courts have also stopped hearing matters that are considered non-emergency, like evictions.
These measures have helped to reduce COVID cases, but they've also greatly increased unemployment. Without income, millions of people risk being unable to pay their rent or mortgages and therefore lose their homes.
While federal, state, and local governments are working to alleviate the pandemic's effects, measures like granting workers paid leave is not enough. Applying moratoriums achieves multiple goals: keeping people safe, keeping cases down, and helping people have one less worry so that they can not only stabilize their own lives but help stabilize the country and economy as a whole.
Effective Eviction Moratoriums
Evictions should be avoided at this point in time for a number of reasons.
Firstly, when evicted, people will definitely not be able to comply with shelter-in-place orders and their ability to practice social distancing will be greatly reduced. People risk increased instability or even homelessness, sometimes forced to live in cramped conditions with others, or in poor quality housing. These are all linked to worse health outcomes.
Additionally, the entire process of evictions puts everyone in the process at risk of COVID transmissions, such as judges, landlords, tenants, and attorneys. Anyone infected can go on to infect countless others.
Effective eviction moratoriums should cover the five phases of an eviction. Very generally speaking, since eviction processes vary from local jurisdictions, and sometimes even from courtroom to courtroom, these stages are:
Eviction Notice – from the landlord to the tenant.

Judicial eviction lawsuit – also known as 'unlawful detainer' or 'forcible detainer'. From the landlord to the tenant if they remain in the premises past the date on the eviction notice.

Court hearing – a hearing or series of hearings in which evidence and legal arguments are given by all relevant persons to decide the case.

Court ruling – the decision on whether or not to evict the tenant.

Order execution – the sheriff executes the eviction order physically.
Eviction moratoriums on any single phase of the process only protect those that have reached that phase or have not reached that phase of the process. This protection does not extend to those who are at further stages of the process. For example, a moratorium on court hearings does not protect those who are about to be physically evicted.
State legislatures do possess the power to enforce moratoriums that cover all five steps, but many have not done so. The stages and aspects of the eviction process may also be controlled by differing officials and levels of government.
Additional Measures
While providing mortgage and eviction moratoriums is key to helping people and keeping COVID cases as low as possible, government officials need also prohibit late fee imposition and any similar charges. Tenants must not become homeless during the pandemic and must not be helpless to eviction after the moratorium ends simply because they have accumulated fees throughout it.
Such moratoriums should last at least for the duration of the public health crisis. In the best outcome, they would last long enough after the fact to let tenants apply for and receive relief benefits to help them financially and render them able to sort out rent and or mortgage repayments. Moratoriums should not be lifted or canceled without very clear and extremely well-publicized notice, so that tenants can be made aware without a doubt, at least 14 days before the moratoriums are set to end.
Due to all of these conditions, lenders and servicers need a way to easily protect their real estate interests now more than ever before. With some borrowers stretched to the limit, lenders are seeing more lapses in insurance, and force placing coverage on already financially stressed borrowers is only exacerbating the situation. Even with the mortgage moratorium in place until spring, borrowers who have had expensive, low coverage insurance force-placed on their loans will undoubtedly have difficulty catching up, contributing more to delinquencies.
When these protections do end, lenders anticipate having a larger REO portfolio. Lenders and servicers already spend tons of time with tracking and force-placing insurance. It's important to have an easy way to make sure all of the assets in your portfolio are protected. Blanket Mortgage protection covers a lender's entire mortgage portfolio for property damage and is an alternative for force-placed mortgage hazard insurance. This coverage is designed to cover unknown lapses in a homeowner's insurance coverage. When a loss occurs to a mortgaged property and primary insurance is not in place, the lender is protected up to the outstanding loan balance. Having this blanket protection in place on your mortgage portfolio not only increases efficiency for the lender but reduces the stress that force placing insurance has on the borrower.
Many lenders also worry about protecting their HELOC interests. A credit default insurance program that assists credit unions and community banks in growing their loan portfolio while mitigating their exposure to potential future loan losses is a necessity. The Protequity program allows these lenders to capture additional credit-worthy borrowers by expanding their combined loan-to-value guidelines on home equity, home improvement, and purchase money second mortgage loans and lines of credit.
Did you know that Unitas Financial Services offers Streamlined Mortgage Settlement solutions. Click here to learn more about these time saving ⌛ programs.