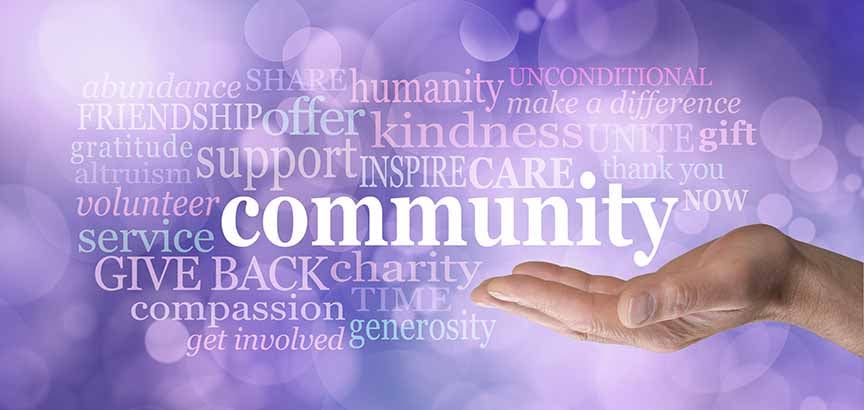 Support of their local communities has long been a focus of community lenders. Credit unions and community banks across the country are known for their reinvestment into the towns and cities they serve. Charitable giving can take a variety of forms – many times focused on causes and organizations unique to each area of the country. Especially during these difficult times surrounding the Covid-19 pandemic, support of these local organizations and charities is of the utmost importance. This fact has not been lost on credit unions and community banks, and many have stepped-up remarkably in this support during these challenging times.
Communities in Schools of Spokane County is an organization in Spokane, Washington, that has, for many years, been a vital resource to support students struggling in the Spokane area. The mission of Communities in Schools is, "To surround students with a community of support, empowering them to stay in school and achieve in life." The goals include a focus, "To build on student strengths and overcome barriers through advocacy, partnerships, and one-on-one social/emotional support." With the overwhelming inequities surrounding online learning and educational gaps during this pandemic, these students need support now more than ever.
In the Spokane area, a local credit union recognized the need for this support and offered-up a charitable donation to kick-start a fundraising campaign with Communities in Schools. Numerica Credit Union, along with support from Golden Eagle Insurance, Inc. (Now Unitas Financial Services) out of Central Ohio, co-funded a grant in the amount of $15,000 awarded to Communities in Schools. This donation in 2020 helped to raise more than $47,000 in this Tools2Schools campaign! The funds allowed the organization to support students with new computers, headphones, and other school supplies, especially during this period of remote learning. "Local students need the community's help more than ever as families adjust to virtual learning while navigating the effects of COVID-19", a quote from Numerica Credit Union on the importance of the fundraising campaign.
This type of co-funded grant collaboration illustrates how community lenders and their partners can focus their charitable giving efforts to support their local communities. There are examples of this type of charitable support in every region around the country, and credit unions and community banks deserve the recognition of these efforts. With these donations, sponsorships, scholarships, and foundations, financial institutions play a vital role in supporting these local organizations.
Click here to read the full story.
At Unitas Financial Services, we know that community banks and credit unions are a driving force in their community's success. That's why we develop innovative, fully customizable portfolio protection programs and other financial products for lenders and investors, enabling them to remain strong, efficient, and protected as they continue to grow and enrich their communities.
We help lenders become more operationally efficient while making sure that their collateralized portfolio is always covered with Blanket 360.