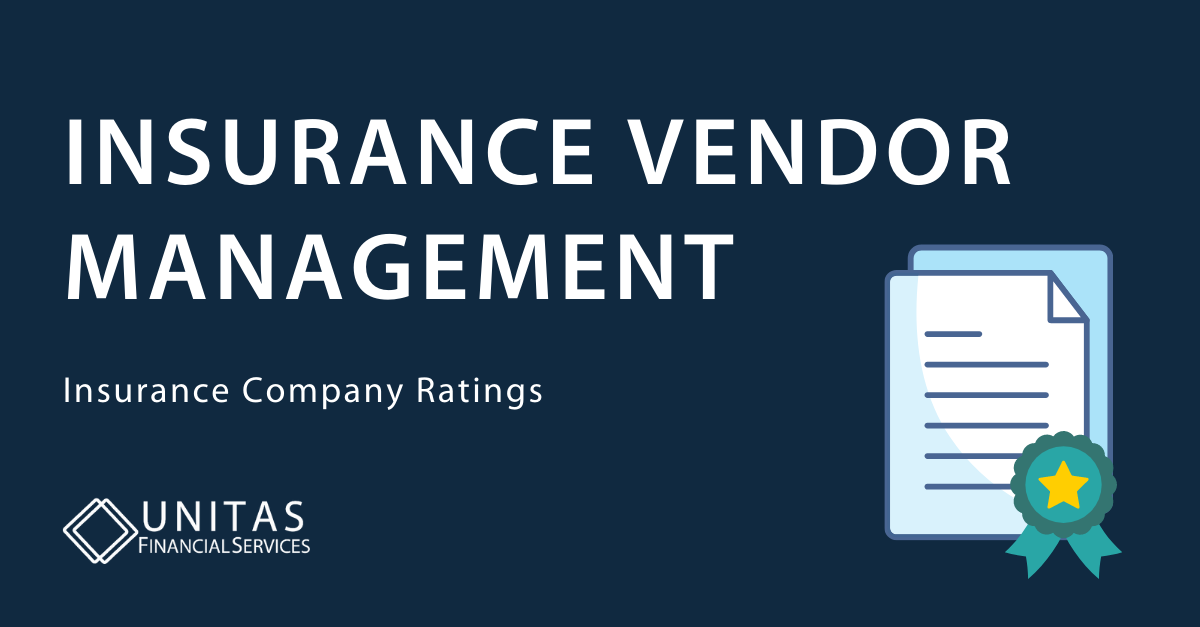 In our series on Insurance Vendor Management, we have covered the 9 Critical Steps for Insurance Vendor Management, Specialization of the Insurance Company and the Agent, How to Evaluate an Insurance Policy, and Claims and Administration of the Policy. In this article, we discuss the Ratings and Financials of the Insurer.
An insurance company rating is a predictive score made by a rating and assessment agency to predict the future ability of an insurance company to meet financial obligations. An insurance rating agency primarily considers financial factors (e.g., capital & surplus levels, profitability, investment portfolio stability), risk diversification, and external factors like vulnerability to markets, currency, and natural disasters.
Most insurance companies elect to receive financial ratings, including auto, home, and life. The rating criteria can differ based on the exact type of insurance. For example, a property and casualty insurance company based in Florida may see its ranking decline if the state is impacted by a hurricane that causes damage to houses there; meanwhile, a health insurer could be affected by a nationwide epidemic.
Assessing an insurance provider's stability is vital because they have an ongoing financial obligation to their insured. Buyers are dependent on that company to be around to pay a claim when needed in a timely, efficient manner.
What are insurance company ratings based on?
The goal of rating insurance companies is to evaluate the insurer's financial strength. Can they stay strong during challenging economic conditions, increased claims, or other financial hardships? Ratings are based on different criteria relating to financial health. A rating also considers the amount of Investments the company has in reserve and whether the company has returned a profit in the past.
Ratings/Financials of the Insurer
Many lenders believe they can only be insured by A-rated companies (which means "superior" or "excellent" as defined by A.M. Best). This is a false notion. Although it is preferable to have an A-rated company, there are many situations where B-rated companies can perform even better. The reason for a B++ or B+ rating (A.M. Best defined as "good") or below is often simply the company's size or the newness in the marketplace. Certain niche products do not command the attention of large companies, so smaller companies with potentially lower ratings fill the void. Certain companies also specialize in a few products, so their concentration of risk and small markets can drive their rating down. Insurer ratings are important, but be aware that financial problems within a company can remain hidden for a time. There are historical examples of A-rated carriers losing their ratings almost overnight. It is always wise to ask for financials and conduct your own vendor management analysis.
To summarize, an A-rated company that is large and profitable, and dedicates a lot of attention to the products in question is preferable. However, don't discount a solid smaller company just because they have a B-rating, especially if they satisfy the other requirements laid out in this series.
Key questions to ask:
What is the rating, management history, and financial strength of the insurance company?
Can you obtain a financial report from this insurance company?
If the rating is below an A level, can you explain why?
What changes to the rating have there been in the last five years?
Ratings aren't the end-all.
While ratings provided by the rating agencies can give you a good idea of an insurer's financial stability, they aren't perfect. For example, Merced Insurance had an A- rating from A.M. Best, but the company went bankrupt in 2018 after the extensive wildfires that occurred in California that year.
Stay tuned for the last article in our series on Insurance Vendor Management about Information Security and Backup Disaster and Recovery Plans. As always, we're here to help. Feel free to reach out if you have any questions.