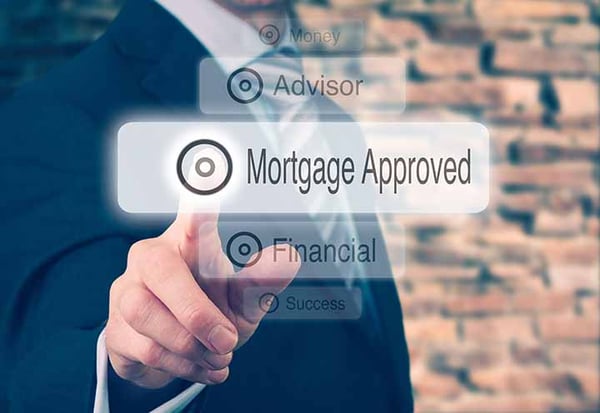 Home equity lending has been a staple of community banks and credit unions for many years, having been a valuable source of funds for life events for families across generations. These loans are offered in varying loan types, whether open-end HELOCs or fixed-term loans, with different guidelines around credit scores, debt-to-income ratios, and combined loan-to-values (CLTVs). The exact loan types and guidelines offered are determined by the lender's risk tolerance for the product. One of the most challenging aspects of structuring a home equity program is identifying your maximum combined loan-to-value limit. Utilizing a credit default insurance program can make that decision easier.
Our Protequity product provides credit default insurance on home equity loans with CLTVs up to 100%. By utilizing this product, the risk is transferred from your balance sheet to an A.M. Best Excellent rated insurance carrier. Transferring the risk allows you to price the loan better, which means a lower interest rate for your borrowers.
Many of today's home equity programs cap the CLTV at 80% without credit default insurance. These programs are building in a level of risk management by leaving the borrower some equity in the event they experience financial trouble. However, even with these programs, if your borrower does default, you will still need to decide how to handle the delinquent asset. Do you simply write-off the loan as a bad debt? Do you protect your interest and foreclose on the property? The bad debt would show on your financial statement, while the latter would require a lot of time and expense. With an insured home equity program, these decisions are eliminated. Our Protequity program allows for a claim to be filed when the loan is 90 days delinquent with no foreclosure required on the property. This process reduces servicing time and expense as well as eliminating any bad debt from your financial reporting.
Read our article: Tap Into Higher LTV's on HELOC's with Equity Default Protection
Having worked with credit default insurance for over 30 years, I have been fortunate to develop programs for many community banks and credit unions. We've been through the oil belt crisis, rust belt crisis, the Great Recession, and most recently COVID-19, just to name a few. There were trials and tribulations during these events which positioned us to structure Protequity in a way to provide long-lasting coverage to serve this market better.
During difficult times, the credit default insurance coverage is the ultimate benefit of an insured program. However, in my opinion, the benefit that is often overlooked is the enhancement it makes to your overall lending and retail operation. Consider these proven benefits:
Most lenders experience increased home equity production of at least 20%.
Gain new customers by offering a unique product that may not be provided by your competitors.
By making more loans and gaining new customers, more cross-sell opportunities are available for your other products and services (checking, savings, CDs, money markets, just to name a few)
Having a unique or competitive product eliminates your customers from shopping with other competitors, thereby increasing customer retention.
An insured 100% CLTV HELOC portfolio typically drives a higher utilization rate, which means more interest income.
Read our related article: How Lenders can use HELOC's to Improve Customer Relationships
Community banks and credit unions are essential parts of every local community, serving their customers' financial needs, allowing them to achieve their hopes and dreams. In doing so, there is a balancing act to address those needs and demonstrate proper risk management to ensure the safety and soundness of the financial institution. Utilizing a credit default insurance program, like Protequity, is a valuable tool to meet your customers' needs and protect your institution. Click the button below to learn more.