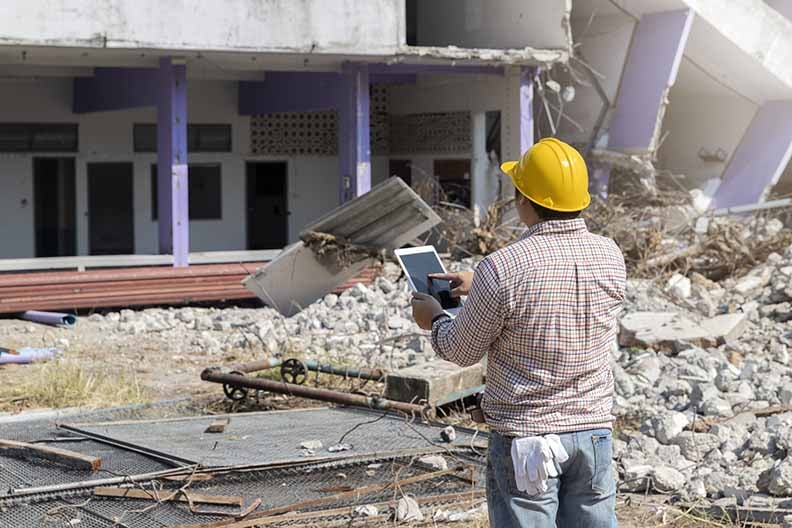 TRIA stands for the Terrorism Risk Insurance Act (TRIA). Unfortunately, terrorism is a sad and scary reality that can impact businesses around the world without warning. While no one thinks it will happen in their community, the fact is that a terrorist attack can strike at any second.
In 2019, there were around 8,600 terrorist attacks worldwide, 64 occurring in the United States. While terrorism has been declining since 2014, the threat is still very real.
Insurance is all about planning and being prepared for the unexpected. Here's what lenders need to know about protecting your business in the event of a terrorist attack.
What is TRIA?
Before 9/11, terrorism coverage was included as part of general insurance policies at no additional cost. However, after the attacks, coverage costs skyrocketed. Other insurers stopped offering it altogether.
In response to these actions, Congress enacted the Terrorism Risk Insurance Act (TRIA) in 2002. TRIA is designed to protect businesses that are victims of a terrorist attack. The bill ensures that adequate resources are made available to businesses so that they can recover and rebuild.
Under TRIA, all property and casualty insurers in the U.S. must offer terrorism coverage.
What does TRIA cover?
To ensure that your business has appropriate coverage, it's important to understand what falls under the umbrella of terrorism insurance. Under TRIA, an event that is certified as an act of terrorism and therefore eligible for terrorism insurance must meet the following requirements:
Be an act that is dangerous to human life, property, or infrastructure

Result in damage within the U.S. or a U.S. sovereignty

Result in more than $5 million of property and/or casualty losses

Involve no damage caused by war or a biological, nuclear, chemical, or radiological attack

Have been committed to influence U.S. government policy or conducted as an attempt to coerce U.S. citizens
If these standards don't apply, the attack isn't certified as an act of terrorism by the Secretary of the Treasury. In turn, the federal government is not required to provide reinsurance coverage to insurers.
This means that insurers aren't legally required to cover policyholders.
What does terrorism insurance cover?
Terrorism insurance policies are highly dependent on the insurer. This means that coverage will vary from company to company. However, in general, terrorism insurance generally covers property and general liability. Outside of this coverage, certain terrorism insurance policies may cover losses associated with reputational damage as well as business interruption.
Insurers typically offer terrorism insurance as an additional endorsement to property and liability policies for small businesses. This limits coverages to just acts certified as terrorism. Larger companies should consider standalone terrorism insurance coverage, which offers broader coverages for certified and non-certified acts of terror.
What isn't covered under terrorism insurance?
Terrorism insurance coverage varies by policy. There may also be state regulations that come into play in determining which scenarios are excluded from coverage. For example, it may not cover losses related to acts of war or terrorist-related cyber-attacks.
Other common exclusions include:
Non-certified acts of terrorism

Acts involving NBCR (nuclear, biological, chemical, or radiological) materials

Fire following a terrorist attack
Review options with your insurer to determine exclusions and then determine if those exclusions are prohibitive for the proper protection of your business needs.
Read: A Custom Approach to Mortgage Portfolio Solutions
The risks of a terrorist attack
A terror attack can impact businesses in many ways. Certain types of attacks, such as a bombing or shooting, can cause physical damage to buildings, items inside of the building, and other business-owned property.
Businesses are also at risk of extra expenses as well as loss of income. If your business is shuttered due to extensive damage, you could lose a large amount of income. Even if your company operates at a new temporary location, you'll incur the costs of moving and renting.
Other risks include injuries to employees, injuries to customers, and lawsuits filed by victims of the terrorist attack.
Do lenders need TRIA?
In most cases, lenders prefer or require that a borrower maintain insurance coverage on a property. Lack of terrorism insurance coverage could lead to defaults on existing loans and a downturn in future lending, causing economic ripple effects to the community as real estate projects are halted, construction workers remain idle, and suppliers remain unpaid.
Specific industries, such as energy, chemicals, military, government, media, and even their suppliers, are at an increased risk of being victims of a terrorist attack. If you operate in an industry with a greater than average risk, TRIA coverage may be ideal. Consider other factors such as your business' location, lease requirements, and of course, the cost of coverage.
Final thoughts
It's nice to have peace of mind that your business is covered in the event of a horrific terror attack. While no one expects to be the victim of terrorism, an attack can happen at any moment, so being prepared is a must.
Unitas Financial Services offers Terrorism Coverage on all mortgage portfolio protection policies we write, including Force Place Hazard/Flood, Blanket Mortgage, and Mortgage Impairment.