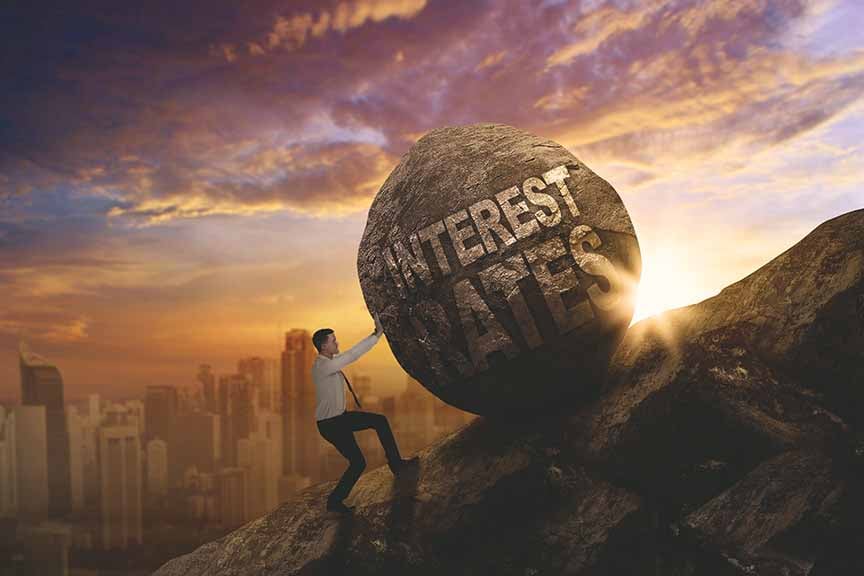 There are many adjectives I have heard to describe 2020. Some of these may be considered R-rated so I am reluctant to repeat them here! However, some of the G-rated adjectives are wild, busy, unusual, odd, strange, and frustrating. One word I have not heard to describe 2020 was uneventful.
Yes, 2020 was an eventful year and the mortgage lending world was no exception. Interest rates were at all-time lows and pipelines were struggling to hold all time volumes. As we move into 2021, what can we expect from interest rates and what will this do for your lending plans?
Rate Expectations
The consensus is mortgage rates are expected to rise in 2021, especially the latter part of the year. The main drivers to an expected rate adjustment include the ongoing pandemic, general economy, and a potential rise in inflation.
Now that the rollout for the COVID-19 vaccine has begun, many experts believe this will provide a significant boost to the economy in the latter half of the year. Another boost could be provided by stimulus packages delivered by the new Biden administration. While a booming economy will be welcomed, it does come with one worry. The hotter the economy gets, the more inflation creeps into play. An upward trend in inflation would have a negative impact on mortgage rates.
What Will Higher Rates Mean?
If mortgage rates do rise in 2021, the first effect would be a significant drop in refinances. However, while rates are expected to rise, historically we are still looking at very attractive rates that should continue a good home-buyer market. At the initial onset of an increase, we could very well see a panic rush of buyers locking in rates before they rise further.
As rates rise, and refinances drop significantly, all eyes will turn to the home equity market. With so many borrowers now locked into historically low interest rates, any financial needs that would be met by tapping into a home's equity would no longer be served by doing a cash out refinance. A home equity loan or HELOC is a better solution because while first mortgage rates may rise, home equity rates may stay relatively flat. These rates tend to be controlled by the Federal Reserve so any potential rate increases on these products could be delayed.
Moving Forward
So, what does all this mean? How can lenders adjust to a rising interest rate market? Is getting aggressive a good approach or is getting creative even better?
Due to the significant amount of volume in 2020, many lenders simply did not have the time to take a serious look at their mortgage origination and closing processes. Not to mention their consumer loan products.
As rates rise and volume slows, it may be a good time to play Monday morning quarterback. Are there opportunities to utilize industry partners to bring efficiencies to your operation? Can you close loans quicker to expedite your pipeline? Can you reduce your expenses to pass along lower closing costs to your borrowers? Are your current home equity products competitive in the marketplace?
Read our article: A Closer Look at your Home Equity Lending Program
Exploring and answering these questions could be the difference in having a mediocre year or a great year. Take the time to learn and listen to industry partners. Seek opportunities to shake things up a bit and get creative. After all we went through in 2020, everyone could use a little help. Here's to an eventful year, but in a good way!
Check out our article: 2021 Lending and Delinquency Forecast