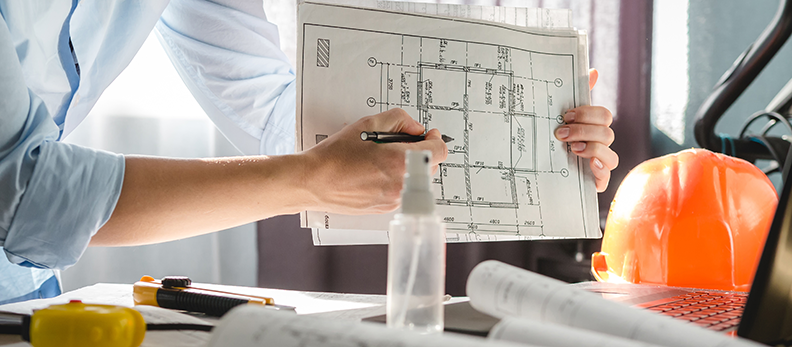 COVID-19 has disrupted and transformed everything about our lives, not the least of which is how we live. Suddenly, people who spent most of their days outside their homes at work, school, or other activities were stuck staring at the same four walls for months on end.
Not surprisingly, this fact alone will have a significant impact on the way new homes are built. Let's explore.
From Three to Four Bedrooms...and Beyond
With millions of families cooped up in their homes, the need for more space has become suddenly pressing. Three-bedroom homes just aren't cutting it anymore. With everybody trying to work from home and their kids doing remote schooling, real estate at the kitchen table has basically become a precious resource that people protect as vigorously as Gollum protected the Ring.
Homes with an extra bedroom that can be used as office space are suddenly becoming a hot commodity.
On top of that, as the Baby Boomer population ages, there is a growing trend of folks moving in with their children, creating a further need for more space.
Unfortunately, many home-buyers, especially first-time home buyers, can't afford that much home. This is causing a tremendous boost in single-family rentals and the build-for-rent market as investors scramble to get in on the trend.
Watch the webinar: Performance and Projections: Comparing Single-Family Rental & Build-for-Rent Portfolio Investments
Changing Locations
Remote work is likely here to stay for many people. It might surprise you, but 56% of all jobs are compatible with remote work, according to Global Workplace Analytics. A large percentage of people in those jobs are likely to switch to working from home permanently.
What does this mean?
For many people, there is no longer a necessity to live in or near the city for work. They have been freed from the chains of a physical office location and can now perform their work from anywhere.
While many people choose to stay put, plenty of others are trading their small apartments in the city for sprawling houses with yards in the suburbs or smaller metropolises. This is causing a spike in rental housing outside the cities.
Dreams within Reach
One big positive of COVID for people who dream of buying a home is the drop in mortgage interest rates. In fact, mortgage interest rates hit record lows 14 times in 2020. Those who can are scrambling to buy a home this year.
However, the supply of homes has been somewhat lacking as people feel nervous about selling their homes during this time. On top of that, people are looking for bigger homes as we mentioned earlier.
Even as lumber prices go up from the pandemic, demand for new construction homes remains strong.
Investing in Real Estate
To look at one silver lining from this pandemic, perhaps there's never been a better time to invest in real estate. Markets remain strong across the country, and investors who choose to invest in the right kind of rental housing can put themselves in a lucrative position.
Are you a real estate investor? Check out this webinar to earn more about how real estate investing has changed in the past year.
Our Real Estate Investor Insurance Programs make it easy and affordable to protect your real estate portfolio.