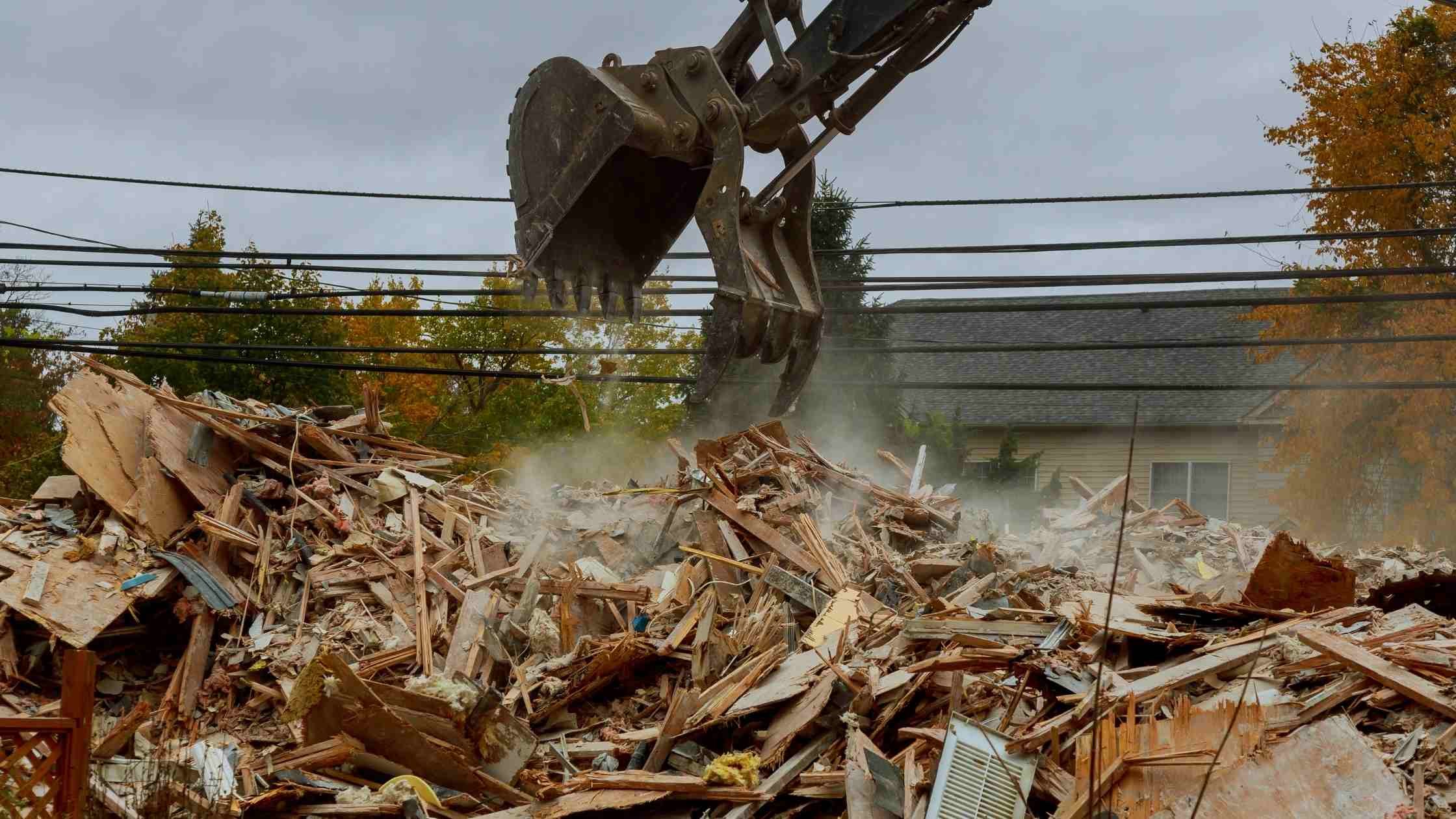 Than Ever for Real Estate Investors
Natural disasters such as floods, hurricanes, and wildfires are on the rise across the US. As a result, the total cost of property damage caused by natural catastrophes in the country rose from $39.6 billion in 2019 to almost $75 billion in 2020 – an increase of 88%.
These stats should capture the attention of investors whose properties are vulnerable to the elements. While weather is notoriously unpredictable, you cannot simply cross your fingers and hope for the best. Obtaining an adequate insurance package has never been more vital, as it could prevent you from facing devastating losses that could threaten the integrity of your investment portfolio.
What are the risks of underinsurance?
Failing to properly insure and protect your property against natural disasters carries the following risks:
Costly property repairs: While some basic landlord insurance packages cover the cost of items lost or damaged during natural disasters, this isn't always the case. While comprehensive insurance products may be relatively costly, they could save you thousands of dollars in the long term. Remember – it is your responsibility as a landlord to organize repairs and cover the cost of damages not caused by tenants.
Income losses: Tenants may be forced to vacate your property in the event of a severe natural disaster. If the property is in a state subject to the

Uniform Residential Landlord and Tenant Act

, they will not have to pay any rent while living elsewhere. Even if you aren't beholden to this law, you should expect tenants to resist paying for a property they cannot use. Fortunately, it is possible to purchase rent loss insurance on top of standard landlord insurance, thereby protecting your income.
Tenant liability claims: Tenants sometimes make claims against their landlords for failing to adequately protect their properties against natural disasters, especially when injuries or loss of life occurs. In this way, it is important to take preemptive actions to mitigate the chances of injuries or severe property damage occurring.
Read: How to Handle Tenant Damage
How to find the right insurance policy
Selecting the right insurance takes time as there are heaps of packages out there for landlords to choose from. When conducting your research, remember to consult State Insurance Boards or the Better Business Bureau and see whether your selected insurers are affected by historic or current legal actions. Taking such preemptive action will help you to avoid legal disputes and financial trouble further down the line. Find a trusted advisor to consult with on your actual needs.
You should also inspect every element of an insurance policy carefully (including the small print) to ascertain precisely how much cover you can expect to gain. It is worth noting that adequately protecting your investment properties against natural disasters could lower your insurance fees by reducing the cost of potential payouts. If you need help decoding your policy, schedule a time with our expert John Watt. John specializes in teaching investors, landlords, and property managers how to implement best practices to get the most comprehensive program of insurance at the best possible cost. Click here to get on his calendar.
Read: Mistakes to Avoid When Filing an Insurance Claim
How to protect your property
Here are a few ways to mitigate the chances of property damage and injury in the event of a natural disaster:
Install up-to-date protective technologies, including fire alarms, carbon monoxide, and smoke detectors, fire extinguishers, and security cameras.
Install storm shutters and windows designed to withstand hurricanes, especially if the property is near the coast.
Trim trees and remove heavy objects surrounding the property.
Provide tenants with a list of instructions about what to do in the event of a natural disaster, including helpful contact numbers.
Seal basement walls with waterproof materials, particularly if the property is in a high-risk flood zone.
It may also be a good idea to request that tenants obtain renter's insurance as part of their lease. This will cover the cost of damaged property, as well as rental costs if tenants are displaced.