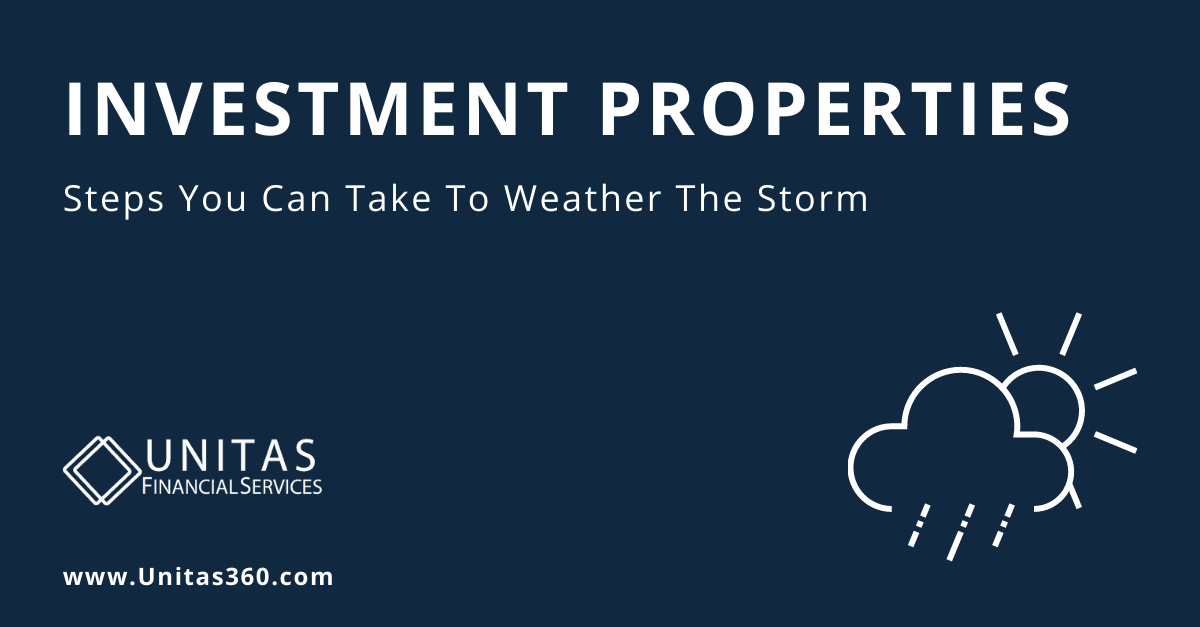 When it comes to harsh weather and natural disasters, the unexpected is becoming more common. Hurricanes, floods, tornadoes, and storms have battered investment property from coast to coast—with no signs of slowing down.
Take hurricanes, for example. Since 1850, all of Florida's coastline has been hit by at least one hurricane, and the frequency of these storms is increasing.
Other states, like Louisiana, Mississippi, Arkansas, and S. Carolina, are prone to flooding, while Texas and Kansas are most likely to be hit by tornadoes.
After the '1000-year flood' of 2015 exposed the vulnerabilities of many residential and commercial investment properties, it's more important than ever to prepare for the worst. Here's how you can protect your investment property from extreme weather.
Get to Know the Risks
First things first—research the areas your properties are located.
Conduct thorough market research before investing in any property to determine the nature and level of risk your property will be subjected to. Check out resources like the National Weather Service's Storm Prediction Center and the FEMA Flood Maps to familiarize yourself with the risk factors of your property's location.
The US is a large country with incredible climate diversity. Currently, there are nine climate zones in the US, and ten if you include Hawaii's tropical climate zone.
That said, if your investment properties are scattered across the US, it can be a challenge to keep up with the changing weather conditions in each region, so having a property manager to report on any potential risk is crucial.
Stay on Top of Weather Conditions
Stay current on the weather patterns in the regions where your properties are located and take the necessary steps, like notifying your tenants if you have invested in rental properties. According to the NWS definition, there are three tiers of cold weather alerts.
Winter storm watch – This one is issued when there's a potential for significant, hazardous winter weather within 48 hours.
Winter Weather Advisory – This one is issued when any amount of freezing rain is expected to cause significant damage or inconvenience.
Winter Storm Warning – This one is issued when a significant combination of hazardous winter weather is imminent.
Listen to local news to stay informed about severe storms and warnings. You can also check the forecasts regularly to see if your properties are at risk for severe weather.
Make a Plan and Take Action
The final step you'll want to take to minimize losses from severe weather is to make a plan and take action. Some actions can be done well in advance of the storm approaching, while others might not be practical until the storm arrives.
Here are some preparations you can make for the common weather hazards.
Thunderstorms and Lightning
Ensure sump pump and security systems are connected to battery backups
Ensure generators are working to be used in the event of power outages
Read about lighting safety on the

National Weather Service

website
Tornadoes
Install wind-resistant roof structures
Keep your roof well maintained
Brace garage doors
Install impact-resistant windows
Wind and Hail
Secure your shingles
Reinforce your windows and doors
Trim trees
When the wind approaches, brace entry doors with additional support from the inside
Read about wind safety on the

National Weather Service

website
Wrapping Up
Whether you're trying to improve the value of your investment property or preparing it for the next storm, there are feasible steps to take.
The weather can be unpredictable, and you might not know the intensity of the impending storm, but one thing is certain; if you prepare your property for extreme weather, you can minimize the extent of damages and losses.
By following these tips, you'll be better equipped to deal with any harsh weather or natural disaster that affects your properties and it could lower your insurance costs.