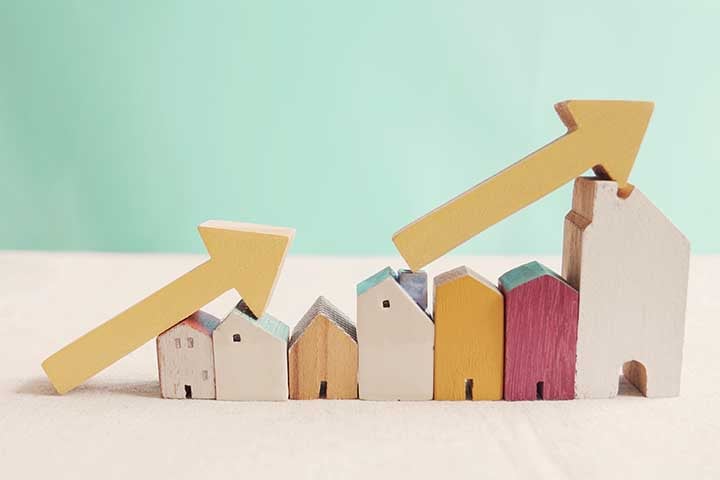 It would be logical to blame rising insurance rates on the Covid 19 crisis but the truth is that property insurance rates have been going up for the past few years even before the virus entered our lives. The crisis has created a "new normal" for many people but it is not the only thing responsible for the rise in insurance rates. Natural disasters and social unrest are also to blame. In addition to raising premiums, many insurance companies are responding by restricting some coverages and eliminating some risks that might have been covered in the past. In short, property owners will pay higher premiums to get less coverage.
Covid 19
The Covid virus has changed the landscape on a few different fronts. First, businesses that expected their insurance to pay for interruptions in business activity because of the virus were turned down because there was no actual physical damage to the property. These businesses sued the insurance companies which in turn forced them to raise rates to pay for legal expenses.
Second, the Covid virus changed the workplace. Many Americans found themselves working out of their homes because of safety concerns instead of their traditional places of business. The businesses already carried insurance for workplace injuries and other accidents whereas homeowners did not. Especially noteworthy has been the increase in the number of kitchen fires. The rise in the numbers of people who were injured or incurred damage to their homes as a result of making their homes their workplaces increased dramatically. Naturally, insurance companies' response was to raise rates.
Natural Catastrophes
The year 2020 set records for the United States as a whole and the state of California for the most wildfires experienced in one season. There were 58,950 wildfires that destroyed 10.1 million acres of land and all the buildings and property contained in them. That was starkly more than double the amount of land that burned in 2019. As a result, insurance companies are looking to scale back their coverage of property that could be exposed to damage from natural disasters. Wildfires are not the only concern. Insurance companies are also looking to limit coverage for areas that experience earthquakes, floods, hurricanes, and other severe storms.
Lack of Lumber, Building Materials, and Labor
Another result of the recent wildfires has been the destruction of the lumber supply in the United States. Other materials suffering shortages because of storms and lack of production during the Covid lockdowns include glass, plastics, concrete, and steel.
Lack of supply drives up the cost. This applies to the insurance companies as well when they must pay to restore a home that was destroyed by fire but the materials to build it cost twice as much as they did when the home was originally insured.
The labor supply has also been a problem. The Covid crisis and lack of materials has made job security for workers in construction and building industries uncertain.
See: How Covid has Changed Homebuilding
Civil Unrest and Rioting
American citizens have been very vocal and more active in expressing their unhappiness about certain events and political decisions. Unfortunately, those actions have included burning and destroying private property and looting. Replacement costs are the responsibilities of the insurance companies. In these cases, the insurance companies are also victims, and raising rates is the only real way to recoup their damages.
See: The New Normal: What to Expect for SFR Investments in 2021
What Can Businesses Do?
Businesses can take many actions to remain insurable and to mitigate risks. Some can be done proactively and some can be done based on recommendations from the insurance company.
If a business is at risk of being damaged by flooding or a natural disaster, steps can be taken to protect the property to a greater extent. Adding retaining walls and fortifying storage and office buildings are options.
See: Real Estate Investors Should Prepare for an Above-Average Hurricane Season
Businesses can guard against theft and other damages by installing security cameras and intruder alarms. Sprinkler systems can also be effective for deterring the risk of fires.
Property managers can take steps to reduce liability, such as eliminating falling and tripping hazards. Responding immediately to maintenance issues like leaky pipes can prevent greater issues later such as water and structural damage and the growth of mold. Goodwill can be worked simply be being on friendly terms with tenants who might be more willing to allow time for repairs to be made rather than filing complaints. Eliminating any track record of consistent injuries and damages will go a long way toward lowering insurance rates.
If at all possible, it is better for property owners to pay higher deductibles. Paying a higher deductible should cause the monthly premium rate to be reduced so money is saved in the long run.
See: Protecting Real Estate Assets
Uncontrollable events are causing supply shortages, unemployment, property damage, and changes in the way people work and play. Insurance companies are raising rates to compensate for increased claims and costs to repair and replace damaged and destroyed property. The future may remain uncertain but the need for insurance coverage will not change. It's clear that being properly insured is more important than ever.